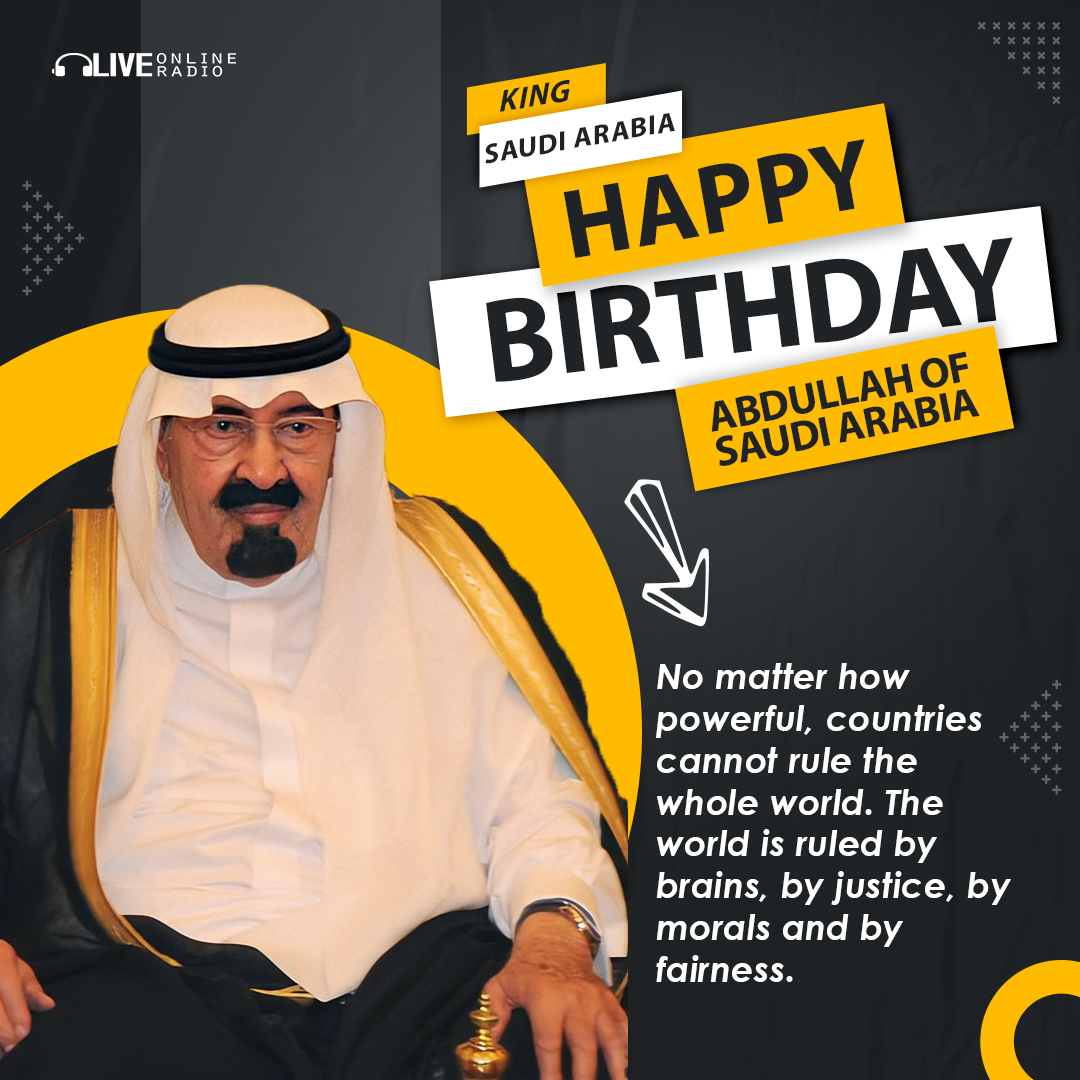 Former King of Saudi Arabia
Born: August 1, 1924
1923 —died January 23, 2015, Riyadh, Saudi Arabia), king of Saudi Arabia from 2005 to 2015. As crown prince (1982–2005), he had served as the country's de facto ruler following the 1995 stroke of his half-brother King Fahd (reigned 1982–2005). Abdullah was one of King ʿAbd al-ʿAzīz ibn Saʿūd's 37 sons.
👉Listen to the best music from all over the world at www.liveonlineradio.net
#FormerKingofSaudiArabia #King #AbdullahofSaudiArabia #Birthday #FM #onlineradio #radio #liveonlineradio #live #worldradio