La Mega 97.9 FM (Also known as WSKQ-FM) is a well-known online radio station broadcast from New York City, United States. This station provides Tropical, Salsa, Merenge and Reggeaton music. Here also broadcasts various kinds of latest hip hop, classic, dance, electronic etc. music.
Spanish Broadcasting System is the owner of WSKQ-FM. This station was first aired at 1941 (as W47NY at 44.7) and 1947 (as WGYN at 97.9).
Slogan: "La Mega Se Pega"
Information Source:
City and Broadcast area: New York, New York
Branding: "Mega 97.9"
Frequency: 97.9 MHz (also on HD Radio)
First air date: 1941 (as W47NY at 44.7) and 1947 (as WGYN at 97.9)
Format: Tropical
Callsign meaning: Super KQ (former format)
Former callsigns: W47NY (1941–1943) WGYN (1943–1952) WEVD-FM (1952–1989)
Former frequencies: 44.7 MHz (1941–1947)
Owner: Spanish Broadcasting System (WSKQ Licensing, Inc.)
Sister stations: WPAT-FM
To get more information just visit La Mega 97.9 FM Official website: www.lamega.com
La Mega 97.9 FM radio licensed to New York City and is owned and operated by Spanish Broadcasting System (SBS). WSKQ-FM's transmitter is located at the Empire State Building.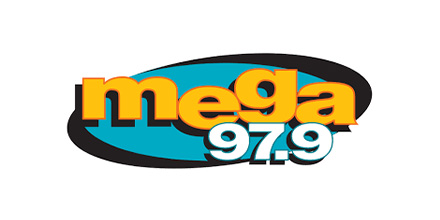 History
The 97.9 FM facility's heritage goes back to 1941, when the Muzak Corporation went on the air as W47NY at 44.7 MHz. The call letters changed to WGYN in 1943. WGYN went off the air in May 1950 due to unprofitable operations.
In December 1952, the frequency was revived as WEVD-FM when The Jewish Daily Forward, owner of WEVD, was granted the license. Programming consisted of brokered ethnic programming, Jewish programming, and some pop standards and big band.
Norman B. Furman was general manager of WEVD from 1968 to 1972. He initiated a variety of programs to serve the many ethnic communities in New York.
In October 1983 SBS bought WVNJ in Newark, New Jersey, and converted what had been big band/adult standards-format into a Spanish Adult contemporary music station with the callsign of WSKQ.
In 1988, SBS negotiated a deal that would enable them to acquire the 97.9 FM frequencies that was occupied by ethnic WEVD. SBS had acquired the 1050 AM frequency in October 1988, as the frequency's previous occupants, WFAN, had just replaced WNBC on the 660 AM frequency.
The Spanish oldies music format on 620 AM would remain for several years after the deal, and in 1995, that station would take on a tejano format as WXLX.
As for WSKQ-FM, the Spanish adult contemporary format initially obtained mediocre ratings. Then in 1993, with the hiring of Vice President and General Manager Alfredo Alonso, the station moved to an upbeat tropical format playing a lot of salsa, merengue, and dance music and using the name "Mega 97.9".
The call letters for WSKQ were taken from the first AM station that Raúl Alarcón Sr. purchased (La Super 1380).
Ratings
In August 2013, "La Mega 97.9" surpassed "Z100 and Lite FM for the No. 1 position among adults aged 18 to 34 and 18-49". In February 2017, WSKQ ranked #1 for Ages 18–34 and 18-49 in all of the Tri-State Area, regardless of language or format.
[Information Source: wikipedia.org/wiki/WSKQ-FM]
Major Programs:
El Vacilón de la Mañana: 6am-11am
Alex Sensation: 11am-3pm
El Jukeo: 3pm-7pm
DJ Bacan: 7pm-12am
Radio contacts:
Social contact: Facebook, Twitter, Instagram, Website.
Address: 26 West 56 Street Entre la 5ta y 6ta Avenida New York, NY 10019
Phone: 212-315-9790
Email: [email protected]
Fax: 212-541-8535.
Liveonlineradio.net has La Mega 97.9 FM in its listings. Just click and enjoy.
La Mega 97.9 FM – www.liveonlineradio.net/usa/la-mega-97-9-fm.