Capital 95.8 FM is a Mandarin language news and information radio station operating from Singapore. It is a broadcast radio station in Caldecott Hill Estate, Singapore, providing Chinese Adult Contemporary, music, local and world news. Also broadcasts nostalgic songs from the 80s to 90s, in addition, financial and lifestyle news programs. This radio station is owned and operated by MediaCorp.
Capital 95.8 FM is one of the oldest radio stations in Singapore. Its information, music, new, and entertainments are 100% in Chinese. It keeps listeners in the know about what's in, what's up, and what's on through its talk shows, local, global and commerce news.
Slogan- 新闻及资讯广播电台第一频道 (Number One News and Information Radio)
General Info:
Broadcast area: Mediacorp Campus 1 Stars Avenue Singapore 138507
Frequency: 95.8 FM
First air date: 1 June 1936 as Radio Singapore; and 12 February 2001 as MediaCorp Radio
Format: Chinese adult contemporary music
Language(s): Chinese
Owner: MediaCorp (MediaCorp Radio)
Sister stations: Y.E.S. 93.3FM and Love 97.2FM
To get more information visit Capital 95.8 FM website- radio.toggle.sg/en/capital-958-FM.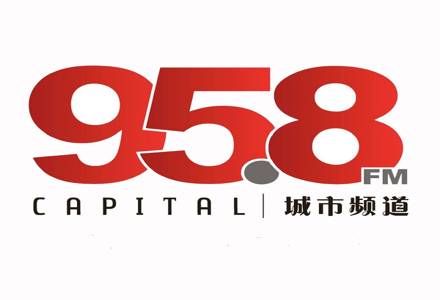 History
It was the only Chinese radio station in Singapore until 1989, before the introduction of its sister channels, Y.E.S. 93.3FM and Love 97.2FM, in 1990 and 1994, correspondingly. First air date, 1 June 1936 as Radio Singapore; 9 August 1965 as Radio Television Singapore; 1 February 1980 as Singapore Broadcasting Corporation; 1 October 1994 as Radio Corporation of Singapore and 12 February 2001 as MediaCorp Radio.
Capital 95.8 ended its broadcast at Caldecott Hill at 10:00 on 8 February 2017 and thereafter move on to Mediacorp Campus at 1 Stars Avenue after 10:00 to mark the first program to be broadcast at the new campus.
Programs
It keeps the Chinese community informed about the latest news, and entertains with fascinating magazine-style programs and popular music from the 60s to the 90s. It is voted as the best Chinese station in the whole Singapore. It keeps its audiences aware of the current facts through providing news. Its program often includes gossip, speculation, and over-exaggeration of current affairs. Hello Singapore, (Current Affairs Program) is a very popular program in this radio.
Capital 95.8 FM is proud to be one of the best Chinese radio station owned by MediaCorp in Singapore.
Full Time DJs- Pan Jia Biao, Zeng Sheng Lian, Lu Lin Xuan, Li Yi Sha, Yeow Seng Yong, Huang Shu Jun, Liang Ping, Koh Ee Sim.
Part Time DJs- Mo Zhong Ming, Xu Bing, Lin Li Fang, Qiu Siew Yi, Xu Hui Min, Yan Gui Juan, Li Shi Jia.
Contact Info-
Social Contact: Facebook, Website, Email.
Address; Caldecott Broadcast Centre, Andrew Road, Singapore 299939.
Location: Caldecott Hill Estate, SG, Singapore
Contact: +65 6359 7386.
Liveonlineradio.net has Capital 95.8 FM Radio in its listings. Just click and enjoy.
Capital 95.8 FM Radio– www.liveonlineradio.net/singapore/capital-95-8-fm.