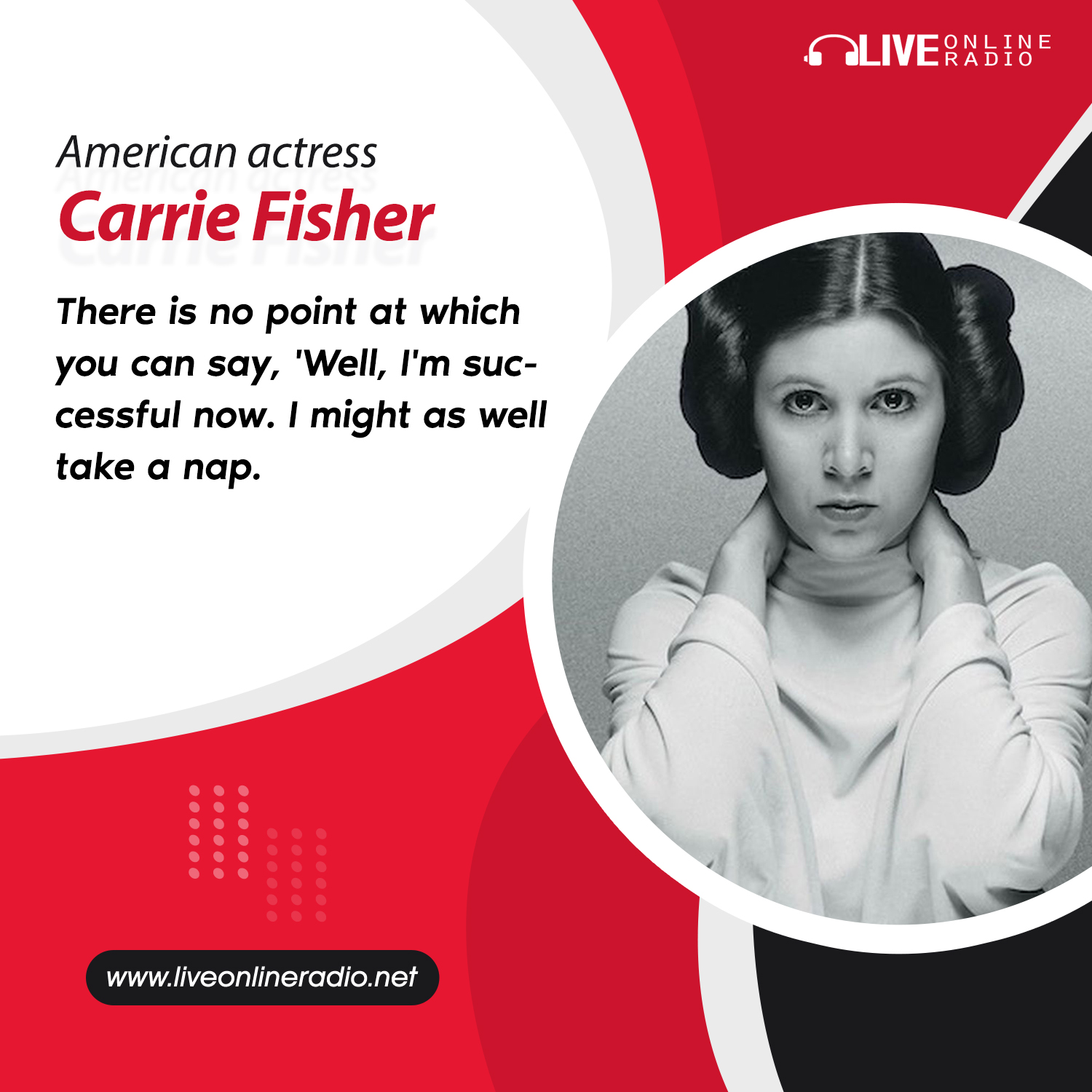 American actress
Born: October 21, 1956
Died: December 27, 2016
Fisher was born on October 21, 1956, in Burbank, Los Angeles County, California. Her father was singer Eddie Fisher and her mother was actress Debbie Reynolds. In one of Hollywood's scandals, Fisher left Reynolds when Carrie was two years old for actress Elizabeth Taylor.
Listen to the best music from all over the world at www.liveonlineradio.net
#Actress #FM #topradio #news #onlineradio #sports #music #actor #singer #radio #love #sport #liveonlineradio #live #worldradio #WorldNews #worldlive