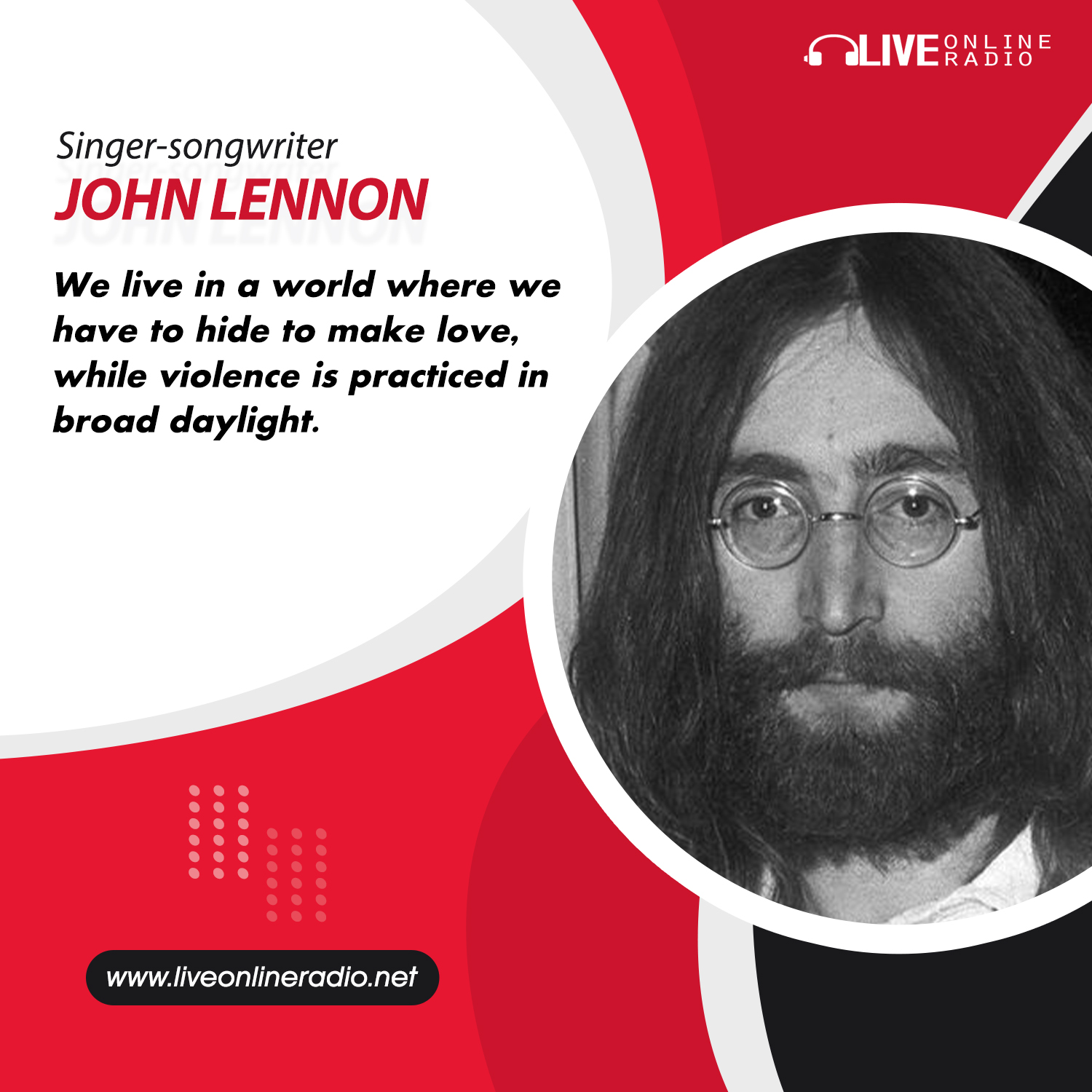 Singer-songwriter
Born: October 9, 1940, Liverpool, United Kingdom
Assassinated: December 8, 1980, The Dakota, New York, United States
John Winston Lennon was born on October 9, 1940, in Liverpool, Merseyside, England, during a German air raid in World War II. When he was four years old, Lennon's parents separated and he ended up living with his Aunt Mimi. She taught Lennon how to play the banjo and the piano and purchased his first guitar.
👉Listen to the best music from all over the world at www.liveonlineradio.net
#Actress #FM #topradio #news #onlineradio #sports #music #actor #singer #radio #love #sport #liveonlineradio #live #worldradio #WorldNews #worldlive