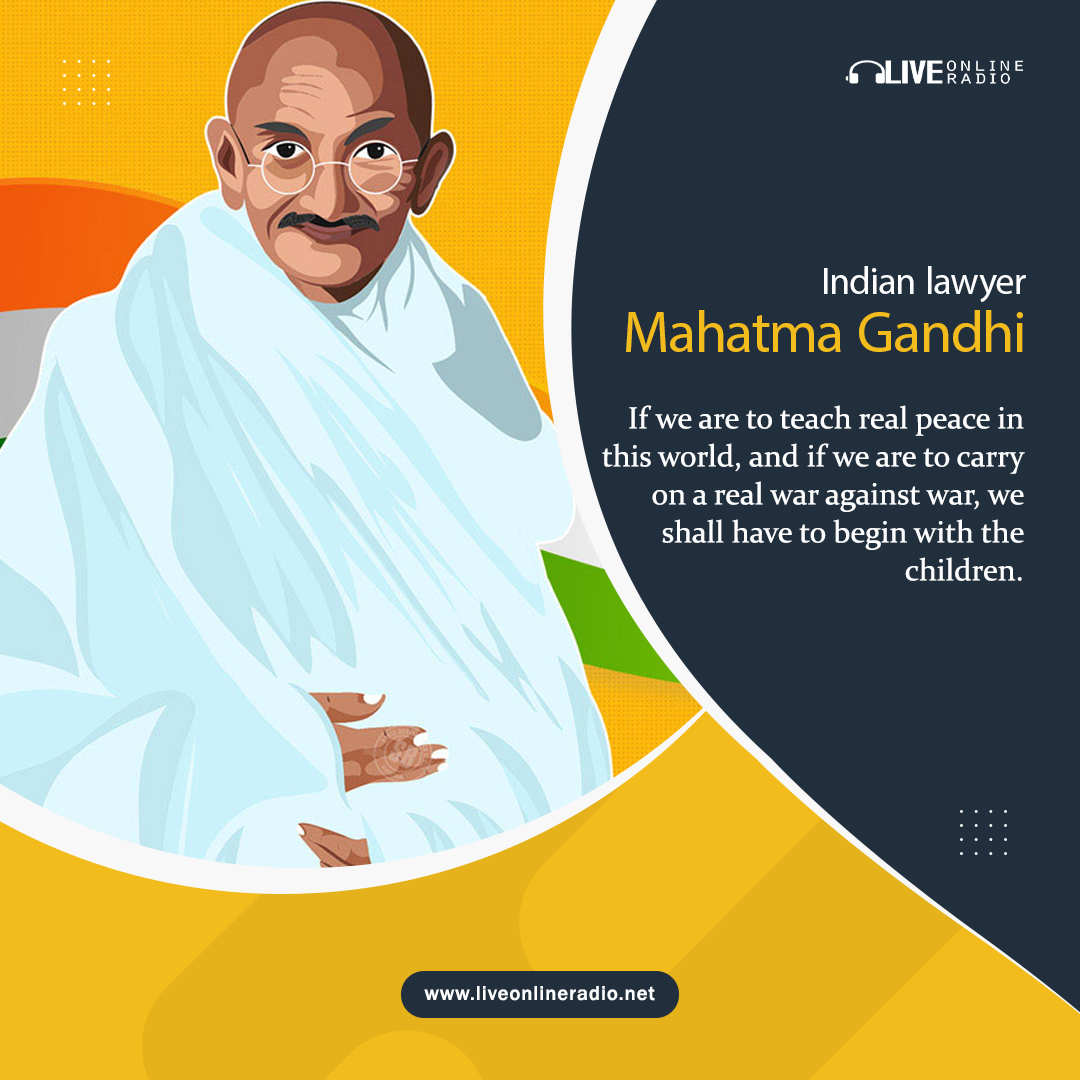 Indian lawyer
Happy Birthday to Mahatma Gandhi!
Born: October 2, 1869, Porbandar, India
Death: 30 January, 1948 Delhi, India
He was born on 2 October, 1869 in Porbandar, Gujarat. His father's name was Karamchand Gandhi and his mother's name was Putlibai. At the age of 13, Mahatma Gandhi was married to Kasturba which is an arranged marriage. They had four sons namely Harilal, Manilal, Ramdas and Devdas.
👉Listen to the best music from all over the world at www.liveonlineradio.net
#radio #liveonlineradio #Actress #music #FM #topradio #news #onlineradio #music #sports #news #music #liveonlineradio #actor #singer #radio #love #sport