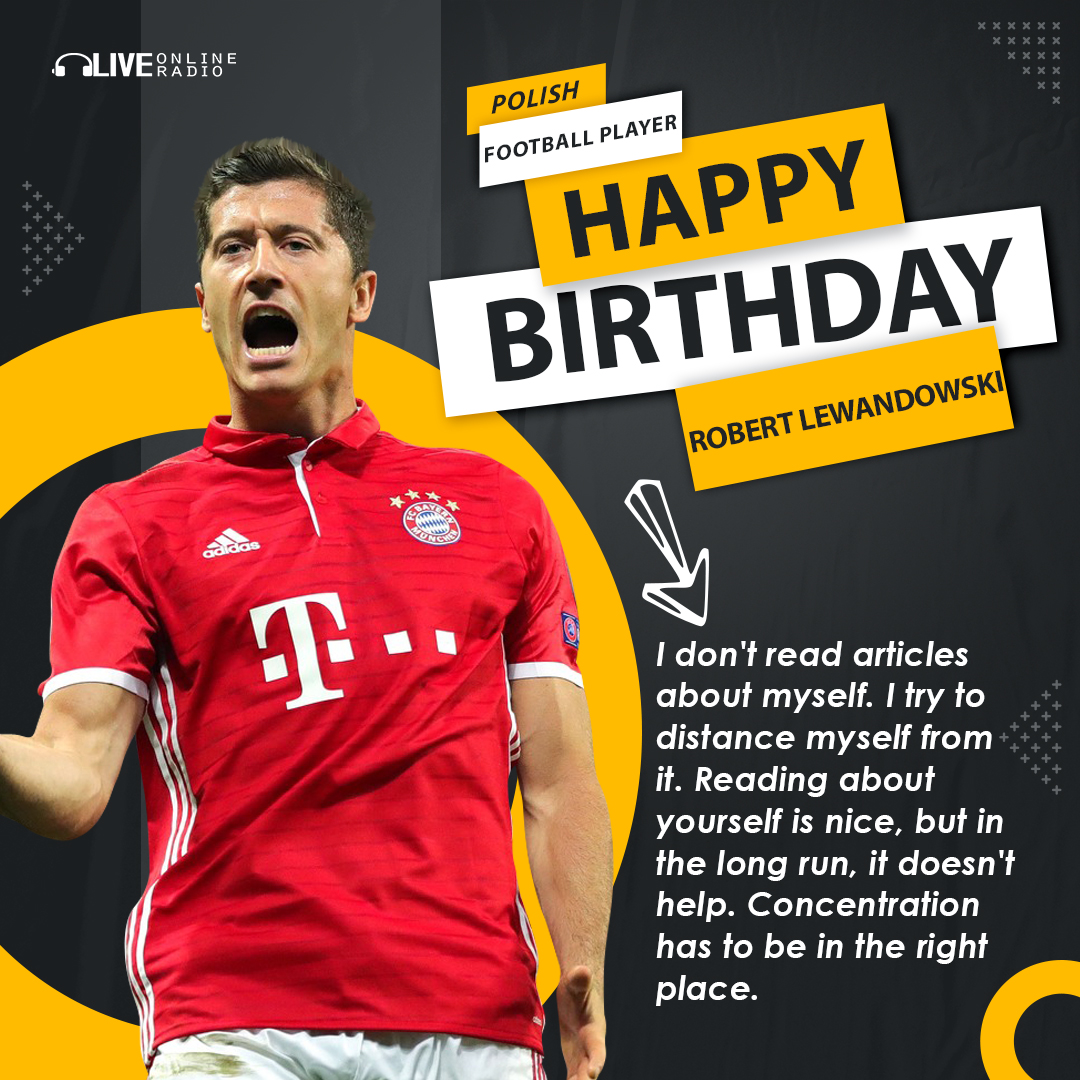 Polish football player
Born: August 21, 1988
Lewandowski was born in Warsaw and grew up in Leszno, Warsaw West County. He took his first steps in football as an unregistered player for the local club, Partyzant Leszno. In 1997, he joined MKS Varsovia Warsaw, where as a teen he played for seven years.
👉Listen to the best music from all over the world at www.liveonlineradio.net
#Polish_football_player #football_player #Robert_Lewandowski #Birthday #FM #onlineradio #radio #liveonlineradio #live #worldradio