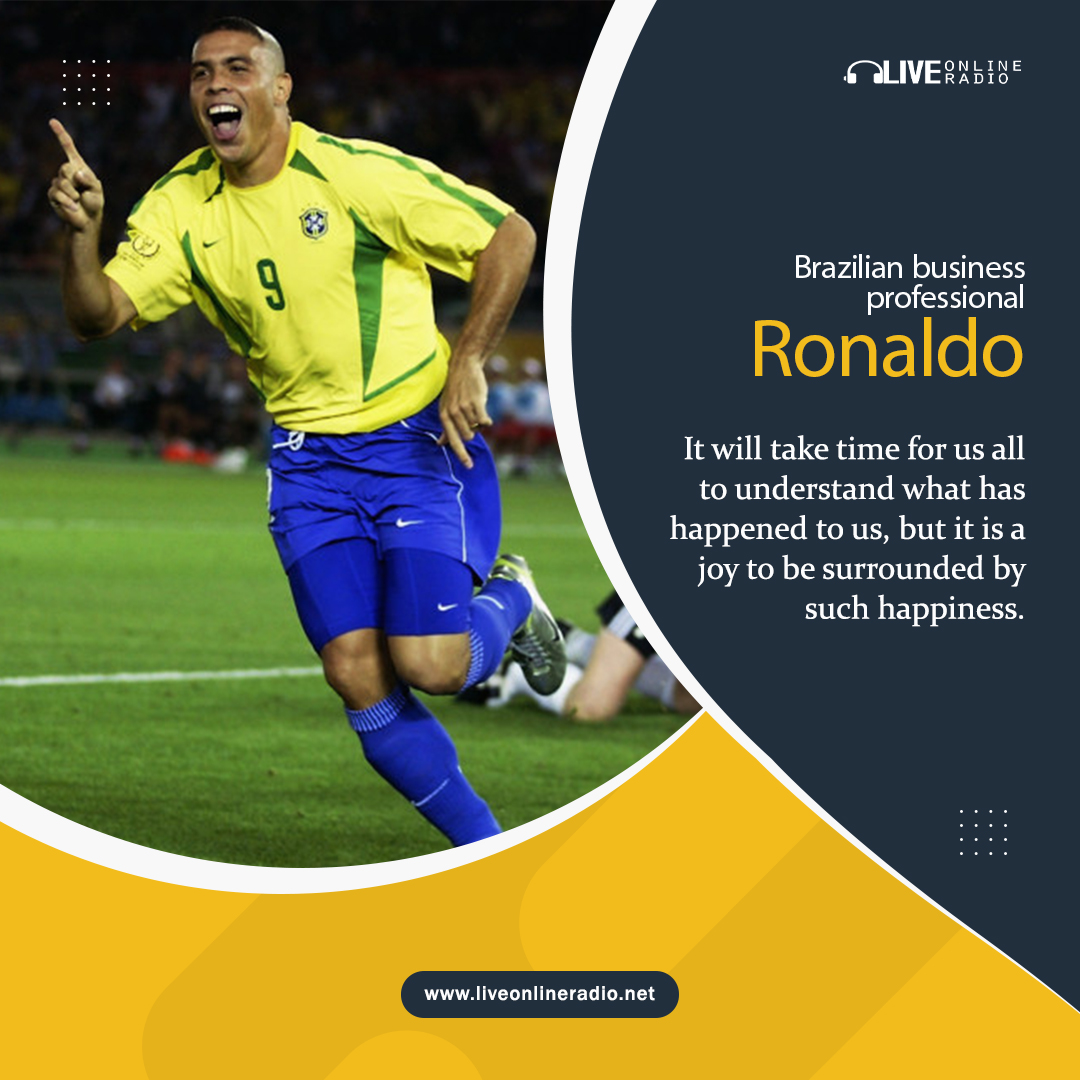 Brazilian business professional
Born: September 22, 1976
Ronaldo Luís Nazário de Lima was born on 18 September 1976 in Rio de Janeiro, Brazil, the third child of Nélio Nazário de Lima, Snr. and Sônia dos Santos Barata. Ronaldo has a brother, Nélio Jr. His parents separated when he was 11, and Ronaldo dropped out of school shortly afterward to pursue a career in football.
👉Listen to the best music from all over the world at www.liveonlineradio.net
#radio #liveonlineradio #Actress #music #FM #topradio #news #onlineradio #music #sports #news #music #liveonlineradio #actor #singer #radio #love #sport