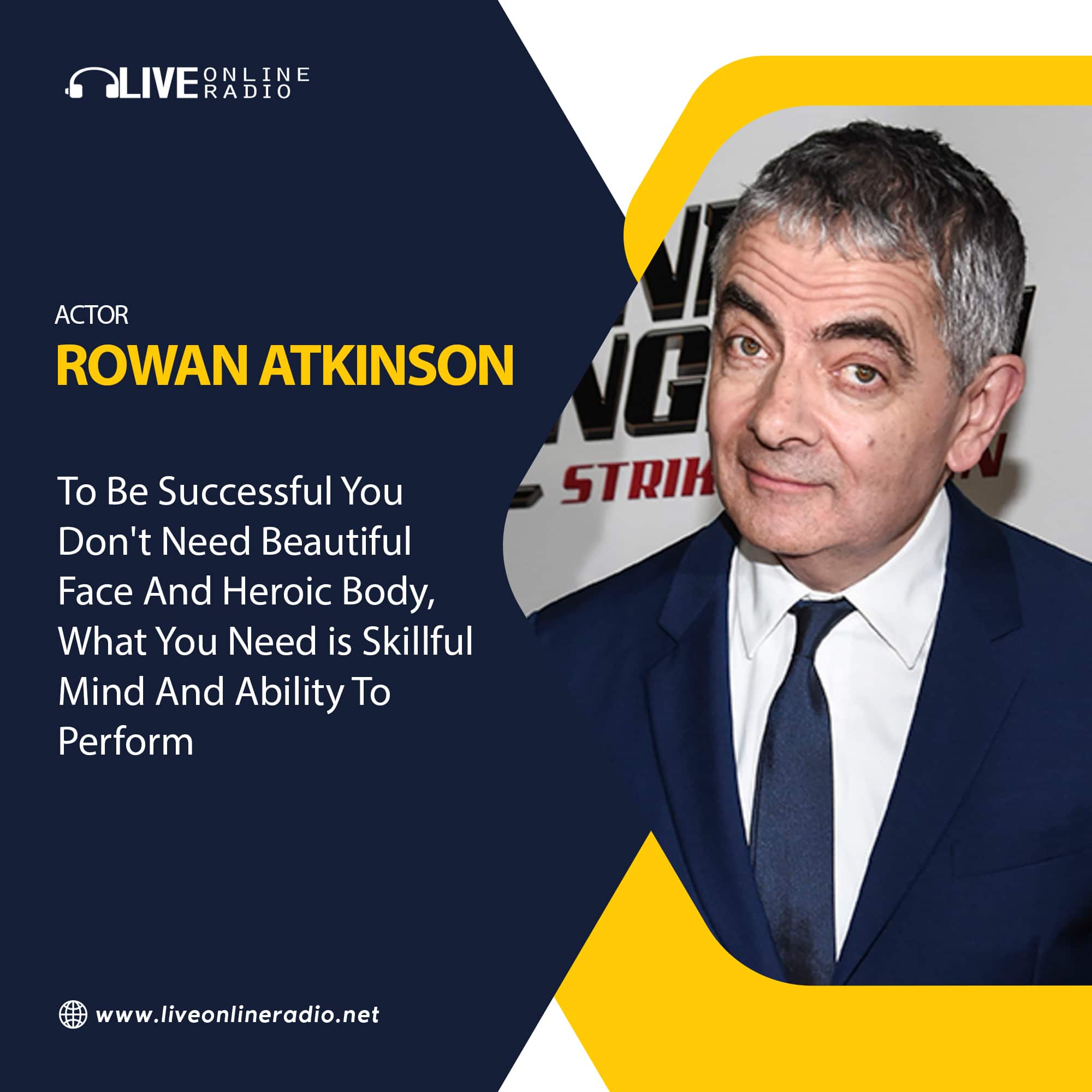 Actor
Born: January 6, 1955
Rowan Atkinson first rose to prominence in the sketch TV show "Not the Nine O'Clock News" and was named "BBC Personality of the Year" in 1979.
Atkinson followed this with the TV series "The Black Adder" in 1983, written with his university friend Richard Curtis. The series was renamed "Blackadder" and ran for four series and featured such comedic talent as Tony Robinson, Hugh Laurie, Stephen Fry and Robbie Coltrane.
Atkinson and Curtis went on to create the character of Mr Bean, a child man who hardly speaks. The series proved widely successful worldwide and spawned two films and an animated series.
Atkinson has also appeared in a number of successful film roles, including "Four Weddings and a Funeral" (1994), The Lion King" (1994) as the voice of Zazu and the Johnny English James Bond film parodies.
👉Listen to the best music from all over the world at www.liveonlineradio.net
#Actor #actress #RowanAtkinson #Birthday #FM #onlineradio #radio #liveonlineradio #live #worldradio