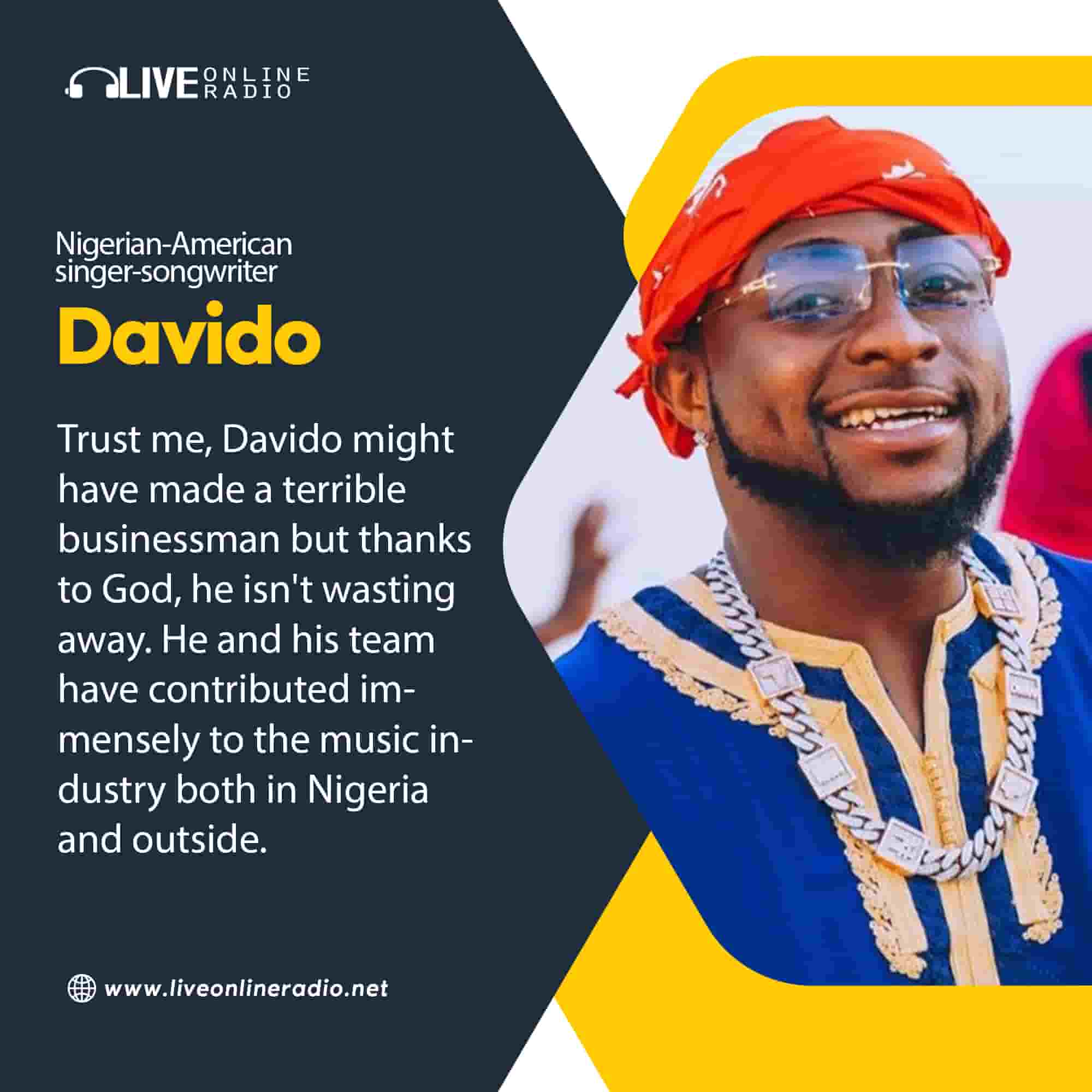 Nigerian-American singer-songwriter
Born: November 21, 1992
Davido is the youngest of five siblings and his father's second-born son. He attended the British International School in Lagos and at the age of 16, he moved to Alabama, US, to study business administration at Oakwood University. Davido bought musical equipment while at Oakwood and started making beats.
👉Listen to the best music from all over the world at www.liveonlineradio.net
#Nigerian-Americansinger-songwriter #actress #Davidos #Birthday #FM #onlineradio #radio #liveonlineradio #live #worldradio