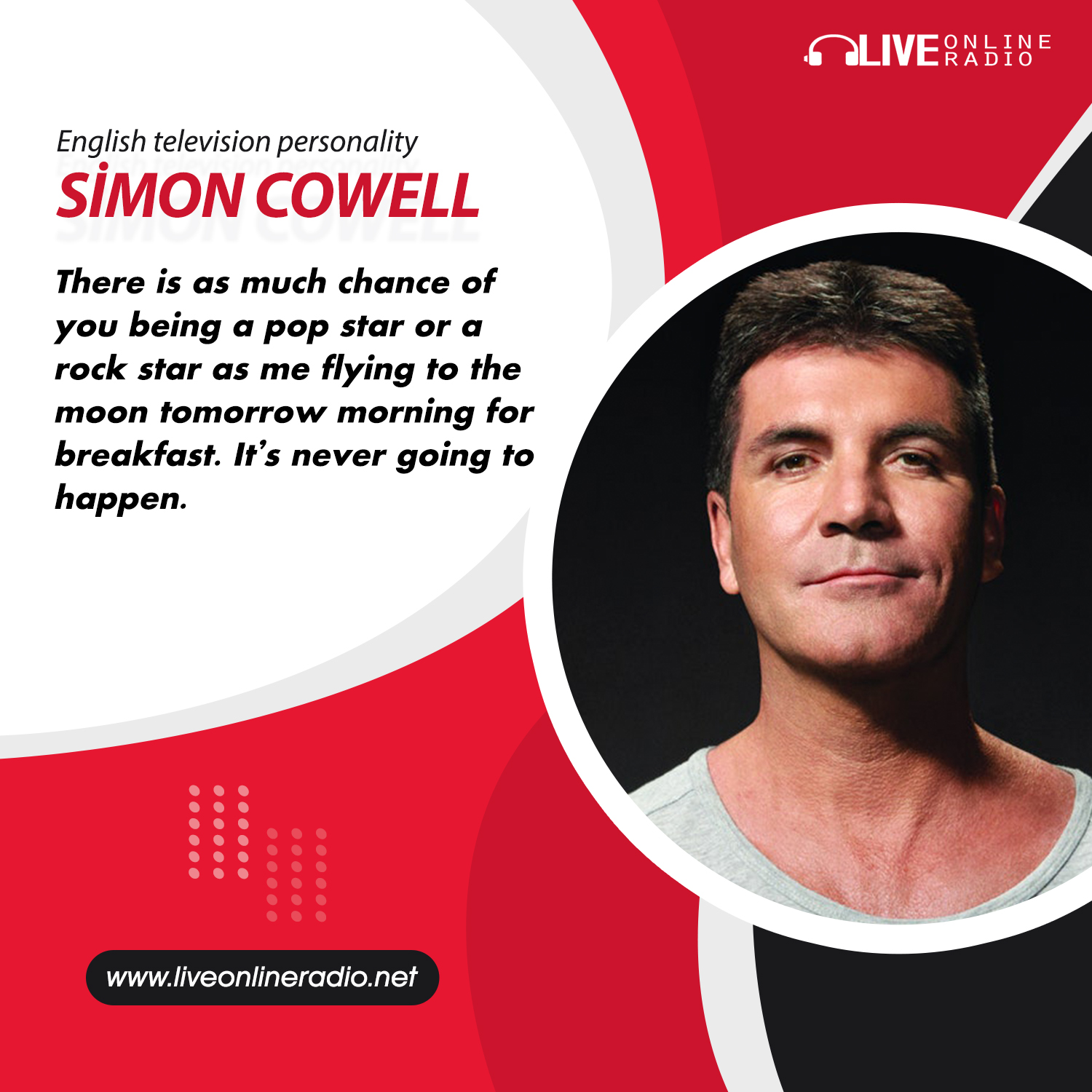 English television personality
Born: October 7, 1959
Simon Cowell was born on October 7, 1959, in London, England. Cowell started his career in the mailroom at EMI Music Publishing. He worked as a record producer, talent scout and consultant within the music industry before producing the hit British TV show Pop Idol and its U.S. counterpart, American Idol.
Listen to the best music from all over the world at www.liveonlineradio.net
#Actress #FM #topradio #news #onlineradio #sports #music #actor #singer #radio #love #sport #liveonlineradio #live #worldradio #WorldNews #worldlive