Alive FM 90.5 broadcasts popular Australian local music. It is a community radio station that broadcasts to Parramatta, Cumberland, and the Hills. At the same time, they provide their listeners with a variety of current affairs-related programs. Breakfast and Drive, with regular news, weather, and traffic updates, Morning Magazine, with news and special guests such as local politicians and personalities, as well as a variety of special interest programs, are among its programs. Because Alive FM 90.5 is a live radio station that broadcasts 24 hours a day, you can listen to programs whenever you want.
Alive 90.5 is a community radio station based in Sydney's Baulkham Hills. The Hills District and parts of Greater Western Sydney are served by the station. This radio station honors Australia's Traditional Custodians of Country and their ties to land, sea, and community.
General Info. –
City: Studios: Baulkham Hills, NSW
Broadcast area: Parramatta, Cumberland and the Hills
Frequency: 90.5 MHz FM
Branding: Your Sound. Your Community.
Format: Adult Contemporary, Community radio
Owner: Cumberland Community Radio Inc.
First air date: 12 December 1992.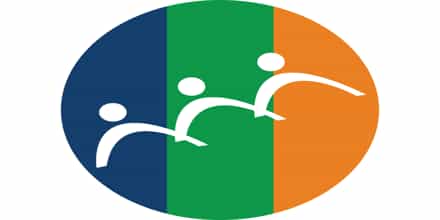 About
Cumberland Community Radio has been broadcasting on 90.5 MHz FM since 1992. Originally known as 'The Sound of Style' and then simply '2CCR,' the station has been known as Alive 90.5 since November 4, 2011.
Mission
Alive's mission is to serve its community by broadcasting a diverse range of programs that are appropriate for all groups in the community. Alive 90.5 is a volunteer-run organization that is supported by listener donations, grants, and limited commercial sponsorship.
History
Cumberland Community Radio was formed in the 1980s by the merger of two groups attempting to establish community radio stations. One group is in the Hills, while the other is in the Parramatta/Holroyd area. The organization began testing broadcasts between 1987 and 1989. The organization was given Building 9 in the Balcombe Heights Estate by Baulkham Hills Shire Council in 1988, and it has remained there ever since. The organization was granted a community radio license in October 1992 and began broadcasting on 90.5 FM on December 12, 1992.
Alive 90.5 began live streaming of its programs over the internet in April 2009. This allows people who live outside of the service area to enjoy the variety of programming provided by Alive 90.5. To support a variety of listening client programs, there are two internet streams: 128 kbit/s Joint Sterero MP3 and 64kbit/s stereo AAC.
The City of Holroyd was originally included in the broadcast area of Alive 90.5. Alive 90.5 updated their logo and broadcast area in late 2017 to include the newly formed Cumberland Council. In May 2016, the City of Holroyd merged with its neighbors to form the new council.
Current programming
Weekdays from 6 a.m. to 6 p.m., you'll hear a great mix of Adult Contemporary and Oldies. On weekends and after 6 p.m. on weekdays, you can listen to a variety of special interest programs that cater to various music interests, cultures, languages, and communities.
The station's current programming includes a variety of music genres such as adult contemporary, jazz, country, and easy listening. Alive 90.5 also airs programs presented by special interest groups representing interests in Australian music and sport, as well as programs broadcast in languages other than English. During the week, there are also interview-style programs.
Examples of these programs include:
Rajesh Batra
Hit Mix
The Australian Spectrum Show
Sunday Sports Roundup
Business Insights
Pick 'n' Mix
Spotlight
Positive Energy Show
On weekdays between 6 a.m. and 6 p.m. local time, the station broadcasts an Adult Contemporary music format, with public access programming between 6 p.m. and midnight on weekdays and at various times on weekends. Overnight is a cross between Adult Contemporary and Oldies. Live sports commentary will occasionally replace weeknight and weekend programming.
Stream the station online or tune in to 90.5 FM on your radio.
Social
Liveonlineradio.net has Alive FM 90.5 in its listings. Just click and enjoy.
Alive FM 90.5 – liveonlineradio.net/alive-fm-90-5