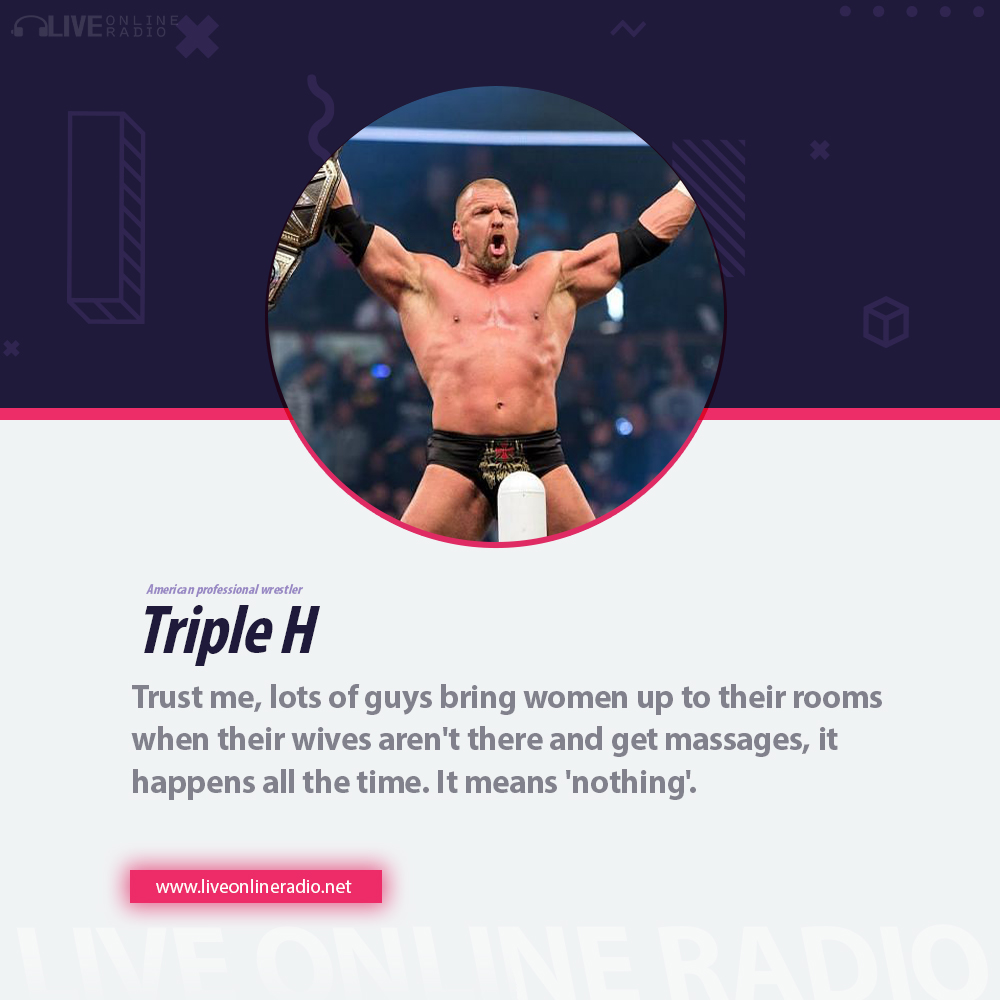 American professional wrestler
Born: July 27, 1969
Why Famous: "Triple H" is recognized as one of the best professional wrestlers of all time who has moved on to becoming a successful business executive in the wrestling industry.
Amongst his ring accomplishments are 14 world titles; 5 Intercontinental Championships; a Triple Crown; Grand Slam; 2 Royal Rumble titles; and a King of the Ring tournament success.
In 2003 he married Stephanie McMahon, daughter of WWE majority owners Vince and Linda McMahon. They have 3 daughters.
Triple H is noted as creator of the developmental branch of WWE, NXT. As part of the iconic D-Generation X-stable, he was inducted into the WWE Hall of Fame in 2019.
👉Listen to the best music from all over the world at www.liveonlineradio.net
#radio #liveonlineradio #Actress #music #FM #topradio #news #onlineradio #music #sports #news #music #liveonlineradio #actor #singer #radio #love #sport