2ARM Armidale Community Radio is a non-profit organization that broadcasts in Armidale, Uralla, Guyra, Walcha, Hillgrove, and the surrounding areas. It is a community radio station that broadcasts from Armidale, New England (New South Wales), Australia. It was founded in the late 1970s.
All of our staff and announcers are volunteers, and all funds raised are used to upgrade our radio's technical equipment to improve the listening experience. Since the late 1970s, the station has been broadcasting to Armidale, Walcha, Uralla, Guyra, and all areas in between.
General Information
Broadcast area: Armidale, New South Wales
Frequency: FM: 92.1 MHz
Format: Community radio
Owner: Community Radio
First air date: February 1976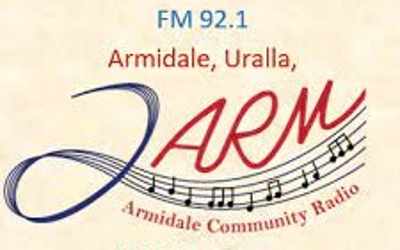 Radio station History
The station operates 24 hours a day, 365 days a year. After operating on Temporary Community Broadcasting Licences since 2007, Permanent Community Broadcasting Licences were granted in 2012 and 2017. (TCBL). Mr. Tony Windsor, MP for New England, wrote a letter of representation to Senator Helen Coonan, Minister for Communications, Information Technology, and the Arts, on September 28, 2007.
It is run entirely by volunteers and is a member of the Community Broadcasting Association of Australia (CBAA). Bellingen, Glen Innes, Inverell, Kempsey, Grafton, Walcha, Tamworth, Taree, Tenterfield, and Newcastle now have CBAA-affiliated community radio stations.
An Incorporated Association currently holds the license. 30 635647271 is the ABN. The application to NSW Fair Trading for the transfer of the existing NSW Co-operative to an NSW Incorporated Association was finalized in June 2009, after consultation with station stakeholders and NSW Fair Trading.
Finally,
It is a not-for-profit organization. All staff and announcers are volunteers and all funds raised are used to upgrade our technical equipment. If you would like to arrange Sponsorship or join the Armidale Community Radio family as a volunteer just call the station any day for a chat or view this website for details. You will be sure of a warm welcome.
We bring you a broad range of programs from different genres. Much of our programming is live and local, mixed with a custom-curated selection of programs from Australia and beyond!
Contact Info:
Office Address: 124 Kentucky Street, Armidale.
Email – [email protected]
FB: www.facebook.com/FM92.1/?ref=page_internal
Liveonlineradio.net has  2ARM Armidale Community Radio in its listings. Just click and enjoy.
2ARM Armidale Community Radio – liveonlineradio.net/2arm-armidale-community-radio