2GLF is a Community radio station located in Liverpool, a suburb of Sydney. This is a local non-profit community radio station. The station broadcasts a range of content from the local community. Here, continuously broadcasting entertainment, news, interviews, and much more. Its programming focus is Liverpool & Fairfield with local information and music programming. It is on 89.3 FM and caters to the communities of Liverpool and Fairfield LGA's. This radio station broadcasts 24 hours a day, 7 days a week.
89.3FM 2GLF is managed by Liverpool-Fairfield Community Radio Co-operative Limited. A member-based non-profit group was formed within the local Liverpool & Fairfield Community.
General Information –
City: Liverpool, New South Wales, Australia
Frequency: FM: 89.3 MHz
Branding: On Air, Online, On Demand
Slogan: Your Local Station
Format: Community radio
Owner: Liverpool-Fairfield Community Radio Co-Op Ltd
Vision and Mission of 2GLF
The goal of this radio station is to provide a comprehensive entertainment and information service to the community. This service is broad in scope and allows for as much community involvement as possible. Its top priority is local content. Local community news and current affairs reporting is an important part of community radio, so we will incorporate this content into our programming as much as possible.
2GLF listeners want quality local information, variety, and information in multiple languages. They are looking for an alternative to the other major commercial and national stations. They are looking for content and voices that they cannot find elsewhere.
People still need radio and audio content, despite changing technology and media consumption habits. 2GLF meets that need by delivering a diverse range of content to their listeners via their broadcast transmitter, online streaming output, and on-demand replay service, allowing them to deliver their content to any device.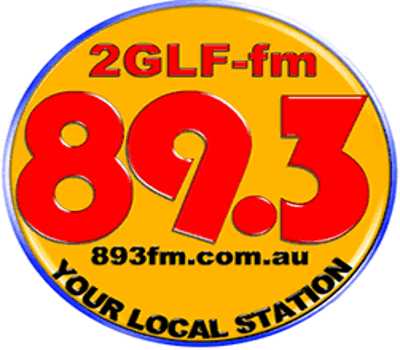 Programs
The station provides several community language programs, community access time and a wide variety of music shows.
These include:
The Joys of Phillip Jaskiw morning variety on Fridays at 9am-12pm running, which has been airing since the mid 2000s.
Retro Rewind on Thursday nights from 7pm
The Radar youth show on Fridays between 4pm-5pm
Late Night Live with Nick Nova and Tonka on Thursday nights at 10pm to 12am. The show boasts informative discussions on current affairs, local Liverpool and Fairfield news, music, weather reports and traffic updates.
Nohadra Radio, on Sunday nights from 8pm to 10pm, airs content for the Assyrian community in the Assyrian language.
Queer Out West — which airs every Monday night 10pm – midnight, giving the LGBTQI community of Western Sydney a much needed voice.
2GLF believes in the guiding principles of community radio and values a station that is inclusive, cohesive, and culturally diverse. This radio station broadcasts programming that is not available anywhere else. Its programming has no target demographic, so there is something for everyone.
Contact information
Facebook: www.facebook.com/2glf89.3fm
Studios – Phone: 02 9822 8893
Office – Phone: 02 9601 4489
Email: [email protected]
Postal & Street Address: Suite 201-161/169 Bigge Street; Liverpool NSW 2170.
Liveonlineradio.net has 2GLF 89.3FM in its listings. Just click and enjoy.
2GLF 89.3FM – liveonlineradio.net/2glf-89-3fm