2Max FM 91.3 is one of Australia's most well-known online radio stations. It offers a wide range of entertainment throughout the Narrabri Shire and beyond. Community, news, chat, and pop are all broadcasted here. Here, regional information for the region and city of Narrabri in New South Wales, Australia, is mixed with a variety of music. It is a volunteer-run community radio station. Since 1993, the station has been the voice of the north-west, and its survival is dependent on sponsorship and membership fees. It airs seven days a week and may also be heard online. Listen to 91.3 FM for a variety of programming, or call the studio to request a tune.
2Max FM is a community radio station run entirely by volunteers who donate their time freely to entertain people in the Narrabri Shire and beyond, and which relies on sponsorship and membership fees to keep on the air. It was founded around the beginning of the 1990s.
General Info:
Broadcast area: Narrabri, NSW
Frequency: 91.3 MHz FM
Format: General Formatting
Owner: Community Radio
First air date: 1992
After receiving a full-time license in 2000, 2MAX FM has been broadcasting to the regional area for more than 15 years. It broadcasts 10 KWatts from the top of Mount Dowe and may be heard in Narrabri, Wee Waa, Coonabaraban, Gunnedah, Moree, and the rest of the Narrabri Shire.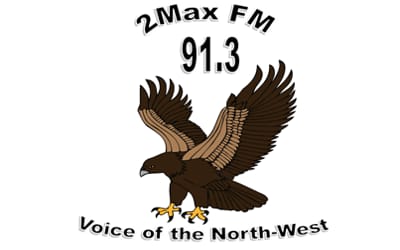 History
2MAX FM started off as Narrabri Shire Community Radio, a fledgling community radio station (NSCR). A small group of residents sought to start a community radio station and discovered that community licenses were available. Following a public meeting, a steering group was constituted.
The first test broadcast came from the Old Shire Council building, where a little antenna hung out the office window was running at approximately 5 watts! The test broadcaster lasted a week, but the Narrabri population generally disregarded it.
Throughout the 1990s, a series of test transmissions were carried out. Another community aspirant organization emerged in the late 1990s, causing NSCR to share frequency on a turn-around basis. This compounded the lack of financial support from the local community. Many corporations chose a wait-and-see strategy.
When the full-time license was ultimately granted in 2000, then-President Terry Hogan was surprised by the lack of excitement. In Narrabri, it was simply business as usual. The launching of MAX FM, coupled with a far more aggressive sales team lead to some limited acceptance by the local community. A focus on the oldest members of the community seemed to be the right niche for MAX FM, with income, membership and technical growth was substantial.
Programming
The majority of the music aired on the station is country, but it also includes Folk, Rock & Pop, Classical, 50s, 60s, 70s, 80s, and 90s, and Christian/Religious. This is what the people polled want to hear. The station serves as a convenient outlet for Australian musicians.
Community radio focuses on giving individuals a local voice, particularly those who would not otherwise have access to airwaves. This could include ethnic language programs, print-disabled programs, homosexual and lesbian members, kids programs, or niche music. This is made much more difficult in rural regions like Narrabri, where censorship and conservatism are the norm.
The "Max FM Mornings" program is a recent addition to the lineup. Between the hours of 9 a.m. and 12 p.m., it provides information on the local community, such as Bush Bargains, school news, the Mayor's Narrabri Shire Council Report, a local weeds report, and a What's On In Our Shire report.
Codes of Conduct
The station is bound by the Community Broadcasting Codes of Practice, which were last amended in 2009. The station was investigated for allegedly not allowing community participation in operations and decision making. There were no violations discovered.
Contact info:
Liveonlineradio.net has 2Max FM in its listings. Just click and enjoy.
2Max FM: liveonlineradio.net/2max-fm