2UE is a Sydney-based all-music radio station owned by Nine Entertainment Co. It broadcasts its programs to a socially and culturally diverse audience through its playlists. It provides news and podcasts on current events, money, automobiles, managed funds, travel, vacation, maternity, health, legal issues, movies, and music. 2Ue Radio broadcasts a variety of local productions in addition to a variety of information and entertainment programs.
2UE was launched on 7 November 1924 and until today, it continues to play classic hits and adult contemporary music. It currently broadcasts from its studios in Pyrmont, New South Wales.
General Information –
Broadcast area: Sydney
Frequency: 954 kHz
Branding: 2UE 954
Slogan: Playing the Greatest Hits
Format: Classic hits, Adult contemporary
Owner: Nine Entertainment Co (Radio 2UE Sydney Pty Ltd)
Sister stations: 2GB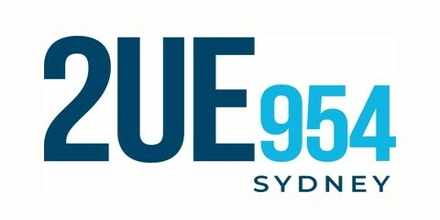 History
Macquarie Sports Radio 954 broadcast Sydney Swans and Greater Western Sydney Giants games, as well as other selected AFL matches broadcast from 3AW and the early Friday night NRL game from NRL Nation.
Macquarie Media announced on October 29, 2019, that its sports talk shows will cease production on November 1, 2019. During the summer months, however, the station continued to broadcast live Test, Big Bash League, and One Day International cricket matches, as well as coverage of the English Premier League.
On 21 January 2020, Nine announced that the Macquarie Sports Radio brand would be discontinued, and that 2UE, along with its interstate sister stations Magic 1278 Melbourne and 4BH Brisbane, would return to an all-music format "built around the best of the '70s, '80s, and '90s," with a "soft launch" on 2 February 2020. Steve Jacobs was announced as the station's new breakfast host in April, beginning on April 27. All contracts with sports leagues will be honored, and the network has not ruled out future sports broadcasts.
Programs
Radio 2UE Sydney Pty. Ltd. (R2SPL) is a radio broadcasting company. The best of the 1970s, 1980s, and 1990s are on display here. It is best known for musical genres like Classic Hits and Adult Contemporary. Customers in Australia can also use its advertising services.
2UE maintained its news-talk format, airing current affairs programs with talkback during the day and more relaxed programming at night and on weekends. The Macquarie Radio Network provided news updates at the top of each hour.
Contact Information
Contact: PO Box 954 St Leonards NSW, 1590 131283
Website: http://www.2ue.com.au/
Email: [email protected]
Liveonlineradio.net has  2Ue Radio in its listings. Just click and enjoy.
2Ue Radio – liveonlineradio.net/2ue-radio