Melton Radio 979 FM is a well-known radio station in Australia. It is a community radio station in Melton, South Victoria that began broadcasting in the 1980s. This online radio station broadcasts top 40 pop music 24 hours a day, seven days a week. Its mission is to entertain and inform the community, and it is manned and run entirely by volunteers.
979fm was founded in 1980 and incorporated on September 13, 1985. It has a long history of being a true community radio station, reflecting the community in which we live. The radio station is entirely staffed and run by volunteers of all ages, backgrounds, and ethnicities.
General Info –
City: Melton, Victoria
Broadcast area: Western Melbourne
Frequency: 97.9 MHzFM
Language(s): English, others
Format: Hit music, variety, ethnic.
Owner: 3RIM Incorporated
Sister stations: The Eye (Melton Mowbray UK)
About the Melton Radio 979FM
979fm (3RIM) is a radio station based in Melton, Victoria, and is owned and operated by 3RIM Incorporated. The broadcast area of the station encompasses all of western and northwestern Melbourne. The organization was founded on September 13, 1985, making it one of Victoria's oldest community radio stations. The station is entirely staffed and operated by volunteers of all ages, backgrounds, and ethnicities.
3RIM/979fm was based at Mowbray College's Patterson Campus from 29 June 1991 to 1 July 2012. The College closed in June 2012 after entering voluntary administration, causing 979fm to relocate. On Tuesday, August 6, 2013, the station began broadcasting from their new studios at Victoria University, Melton South, after 13 months of broadcasting from a temporary location.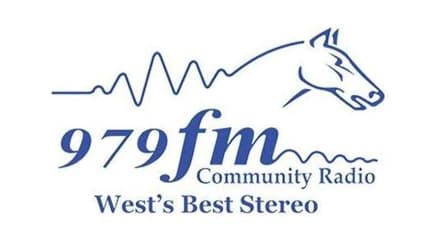 Programs and Services
979fm is Melton's only true community radio station, broadcasting across the city. For nearly 40 years, their valued volunteers have provided continuous programming twenty-four hours a day from their local studio complex in Melton, with transmissions taking place from their transmission facility at Mount Kororoit in Rockbank.
The diverse programming on 979fm is created for and by residents of the City of Melton. 979fm's programming includes specialist and generalist music programs, local community news and talkback, Culturally and Linguistically Diverse (CALD) programming, youth-oriented and local sports, and action coverage of Ballarat Football League games throughout the season.
Our volunteer announcers produce 979fm's well-known Culturally and Linguistically Diverse programming in languages such as Maltese, Spanish, Chinese, Punjabi, Filipino, and Croatian.
In order to continue serving our local community, 979fm provides all locally based community groups with a stronger voice and presence through professionally produced promotions, live on-air promotion of community activities, and on-site broadcasting from special events in all broadcasted languages. The Djerriwarrh Festival, Summersault Festival, Relay for Life, Lakeside Live, Melton Star Search, and Friends of Toolern Creek Platypus Festival are among the local events for which 979fm has provided this on-site service.
As Community Moral
979fm has operated and will continue to operate on a purely non-profit basis throughout its history, with a growing membership base that is currently balanced at more than eighty local volunteers from communities across the City of Melton.
In order to better serve the thriving local business community in the City of Melton, 979fm offers all businesses a variety of low-cost professional on-air promotional packages to increase awareness of the goods and services available in the Melton Shire. These packages include everything from the initial contact to the full production and broadcast of promotional spots.
Contact info –
Liveonlineradio.net has 2MFM Radio in its listings. Just click and enjoy.
MELTON RADIO 979 FM: liveonlineradio.net/melton-radio